Hey, Nearly Every Artist That I Follow On Tumblr, I thought I should let you know: when you publicly answer a stream of "asks" that consist entirely of compliments to you, it makes you look immodest and tacky, and somehow makes me like your art less. Please stop spending so much time up your own butt. Thank you.
Anonymous asked: What's your music playlist when you work?
It's 1 AM and either somebody on the Korra crew is listening to Natalie Imbruglia's "Torn" or I fell into a wormhole that sent me back to 1997
4 tags
: Legend of Korra Book 3 Crew Names →
ezrads: This took most of my Sunday to track down and find the crew members names and faces and I still had to guess for a few of them….Like the 4 top-left girls and a few others. I think this is a pretty good effort though. Please enjoy Colin….I hope I got you right… Bryan made most of it pretty… Oh, wow! This isn't perfect, but it's really close. How about let's...
3 tags
Bruce Timm explains the real reason why Green...
giancarlovolpe: Finally, the truth comes out from the horse's mouth - or in this case, the Master: http://www.bleedingcool.com/2013/03/04/tales-from-eccc-bruce-timm-and-green-lantern-animated-series/?utm_source=dlvr.it&utm_medium=twitter
On Fandom and Toxic Environments
dgaider: are you guys aware of how many people avoid the Bioware Social Network like the plague? I rather hope you don't take that place as representative of the players in general considering how (IMO) utterly gross the people there tend to be. — rubyvroom Sure, we're aware that the BSN doesn't constitute the be-all and end-all of BioWare's fans (or simply people who play our...
Anonymous asked: you are fucking manchilds, all the LoK staff. Can you learn how to take a critique? can you learn how to write?
2 tags
Not Done Chun
So here's a Chun Li drawing that is most likely never going to get finished, so the next obvious step is to post it in a public forum
Dear Young Conservative
dcpierson: Dear young conservative, I hope you are reading this. My ideal reader for this piece is an actual person under thirty years old who self-identifies as conservative. I would like it very much if this letter found readers beyond my typical (and beloved) echo chamber of liberal comedians and comedy fans. If you're reading this and you're not a young conservative, I'll bet you're...
Anonymous asked: what do you mean, "totally badical"...? that's a typo right???
i miss
ded0c0: cbheck.tumblr.com being active he always had these great sassy ass replies to everyone  ; w; Aw, thanks. I'm still here lurking, but honestly, since the show isn't airing new episodes right now, you guys aren't asking me any good questions that I can make fun of. We're hard at work on Book 2, but as you can probably guess, I can't really talk about...
4 tags
Korra bounce cycle!
BEHOLD THE ILLUSION OF LIFE
4 tags
Anonymous asked: Couple questions: Is there an official A:tLA soundtrack available for purchase and, if so, WHERE?? :'C
Anonymous asked: Who would Korra be if she was cast in a production of RENT?
4 tags
Anonymous asked: Its been really bugging me, but what do you guys plan on naming Season 2 of Korra? because she already knows all of the elements.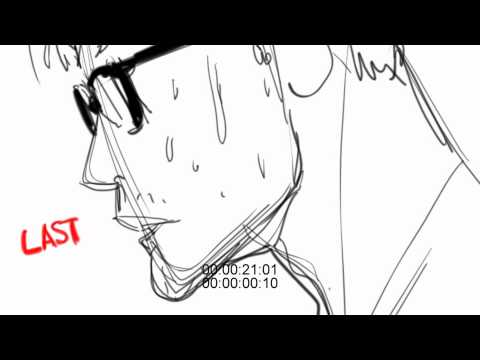 Anonymous asked: im confused, ok please tell me. i knew LOK in total was supposed to be 26 episodes, but people are saying another 26. is the show supposed to be 52 total episodes? or instead of another 14 episodes its 26 so making it 38 total episodes instead?
Anonymous asked: Hey! Hey Heck! What is air?
Anonymous asked: WILL TAHNO BE BACK IN SEASON 2? if he wont be then this isn't a spoiler question so please tell me IM DESPERATE TO KNOW WILL HE EVER COME BACK?!! PLEASE???
Anonymous asked: How far are you guys in the production of Season 2 ?
Anonymous asked: Hi hows life ?Anyways now to the goood stuff.Why did you make Zukos grandson have the same voice?Why did you put suicide in a kids show?If you were a character in the avatar series,what would your name be and what would you bend?what the B stand for?How old are you?Are you wondering why im asking so many questions?Did you know the lok is not a kid show?Are you going to bring the CABBAGE MAN...
Anonymous asked: Can I marry you? Yes? Good, meet me at the church at noon. Dress nice.
Anonymous asked: What gave you the idea to make Avatar The Last Airbender?
Anonymous asked: This is kind of a weird question, but is that a tattoo or an armband on Korra's right bicep? (Either way, it's awesome.)
Anonymous asked: WAZZZZAAAAAAP :I
All Apologies (you guys get Nirvana references,...
I tried to post this as an answer, but I screwed something up so I deleted it, and so it'll have to be a regular blog post. The question I was answering was Saint Roku University's, but a lot of people have been writing me the same thing- variations on "I'm really sorry about how other fans are acting." You guys don't have to apologize for anybody else's...
Anonymous asked: IS IT SERIOUSLY TOO MUCH TO ASK THAT YOU GUYS GIVE BOLIN A BIT MORE OF A SERIOUS ROLE? No offense, but you guys seem to be so focused on Korra and Mako that Bolin is more like the comedic side character, it even seemed like his love for Korra was taken as a joke! Many fans honestly would just appreciate it if Bolin would step up to the plate.
Anonymous asked: Is Korra going to use the avatar state soon, or did you guys forget? or just not want to? Because I've been really looking forward to her using it.
3 tags
phildog asked: What are the mecha suits called? Mobile Satos?